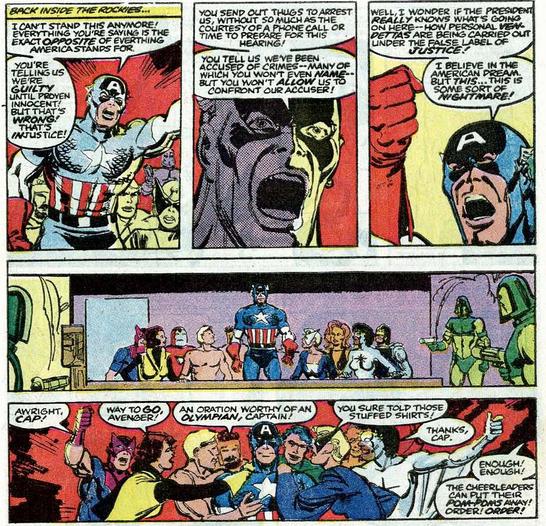 West Coast Wednesdays: Avengers Annual #15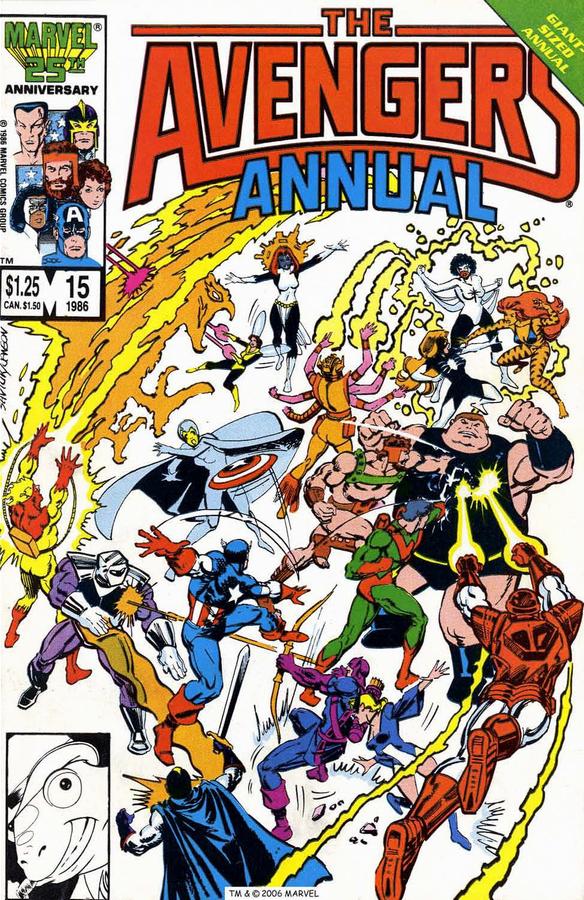 Avengers Annual, Issue 15 (1986)
WEST COAST CREDITS!
Writer: Danny Fingeroth
Breakdowns: Steve Ditko
Finishes: Klaus Janson
WEST COAST SUMMARY!
The Avengers from both coasts meet in Kansas City for their annual baseball game. But just when the game was getting interesting, Freedom Force – made up of mostly reformed villains – arrives with a warrant for their arrest. After a long fight, the teams are taken out by Freedom Force and sent to a secret government base in the Rocky Mountains where they are accused of treason. They're sent to the Vault to await their trial where they are put into cells that leave them powerless. Spider-Woman, a member of Freedom Force, has doubts about the Avengers being under arrest and helps them to escape.
WEST COAST THOUGHTS!
Oh, boy! Steve Ditko and Klaus Janson. Now there's a combination I never thought I'd see. That said, the art is more Janson than it is Ditko, but there are some panels where you can see Ditko's influence plain as day.
This annual amounts to 6 pages of both Avengers teams playing baseball, 16 pages of fighting, 6 pages of speeches, and 11 pages of additional fighting. And this is my way of saying that there's not a lot going on here. The issue feels stuffed, that's for sure, but it comes across as being more filler than anything of substance. Take the way the government decides to arrest the Avengers for treason based on the testimony of a mystery Avenger. One of the underlining mysteries in this story is who the traitor could be – it'll certainly be one of the big reveals in the second part of this story – which makes it more strange why this part of the story is treated so casually in the first part. There's no weight. Just a lot of moments I'm confident Fingeroth felt would be cool on the page, but just falls flat when executed.
By the way, it's cool that the demon stalking Hank Pym at the very end of West Coast Avengers #13 let him go on this trip to play baseball. Most demons portrayed in comic books are never shown to be this considerate.
WEST BOAST OR ROAST?
Roast. It tries, it really does, but this one's stuffed with too much nonsense to qualify as a good story. If this were a normal 22 page monthly, I'd probably be on board. But for an annual, it's a poor excuse for an event.
WEST COAST SCENE (OF THE WEEK)!
Sometimes the team overcompensates when Cap delivers a terrible speech…