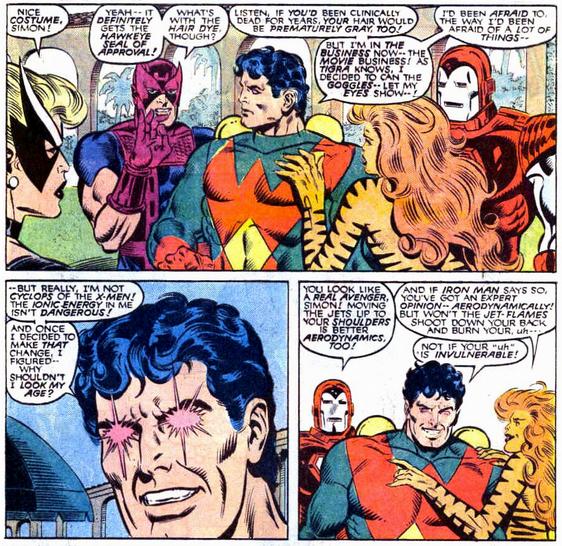 West Coast Wednesdays: West Coast Avengers Vol. 2, #12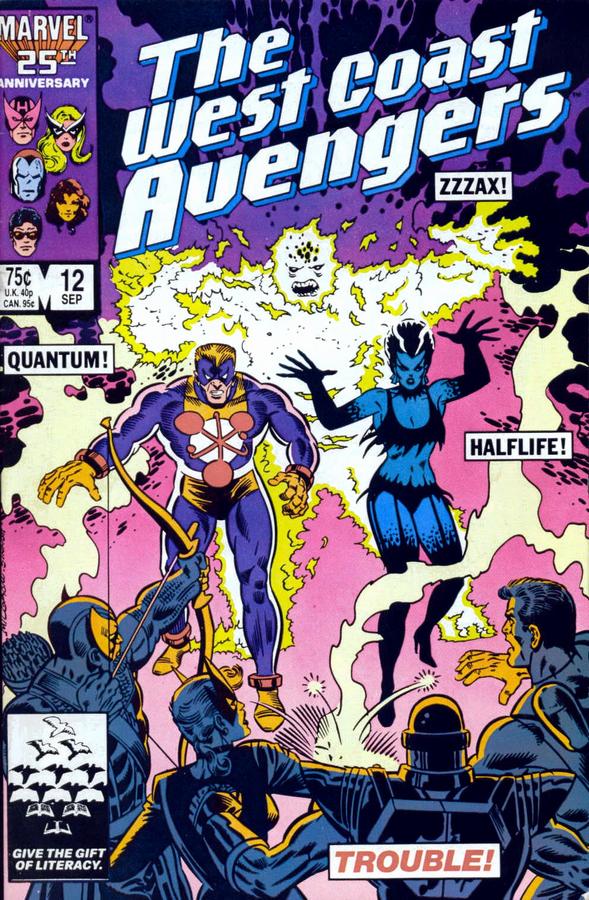 West Coast Avengers, Vol. 2, Issue 12 (September 1986)
WEST COAST CREDITS!
Writer: Steve Englehart
Pencils: Al Milgrom
Inks: Joe Sinnott
WEST COAST SUMMARY!
Wonder Man introduces his new look to the team, and Hawkeye and Mockingbird use this opportunity to show off their new costumes too. Tigra still has some issues to deal with. And the team goes up against Quantum, Halflife and Zzzax…but are they a front for someone more sinister?
WEST COAST THOUGHTS!
Wonder Man's new outfit is awful. Like I said from the very first West Coast Wednesday, he goes from one bad fashion choice to another. I'm not sure what they were thinking with green, yellow and red. It's just painful. If I were to ever write a comic book with Wonder Man, I'd do a retcon where I explained that Wonder Man's costumes were the result of a series of lost bets.
Luckily the changes for Hawkeye and Mockingbird aren't as dramatic, though I never cared for Mockingbird without pants. With Tigra wearing a bikini and now Mockingbird wearing what amounts to a one piece bathing suit, things aren't looking so good for the females on this team.
Tigra is still wrestling with her two souls and it's clearly a problem, but Englehart writes her in a way that makes her look more ridiculous than torn. For instance, within three pages, Tigra goes from seducing Wonder Man to Iron Man to finally making out with Hank Pym.
The issue's big fight is really nothing new, though Quantum, Halflife and Zzzax are different enough to keep things interesting. But the last page reveal makes it all worth it as Graviton – the original mini-series' big bad – returns. Hopefully things will really pick up in the next issue.
WEST BOAST OR ROAST?
Boast.  Yeah, I like it. Not crazy about the Tigra stuff, but the villains here were a change of pace for the book.
WEST COAST SCENE (OF THE WEEK)!
West Coast Translator:
The Business = "Substitute teaching"
Look my age = "Dumber than ever before"
Real Avenger = "What were you thinking?"
Expert Opinion = "the opinion of a drunk"
Uh = "Butt, not penis"