In the inaugural episode of the Short Story Geeks Podcast, the hosts (the Gneech, Buck Turner and Graveyard Greg) cover quite a bit of ground to kick things off. They discuss what they're all about, short stories, electronic distribution, Cory Doctorow, and they have a small discussion about Drunk Hulk and myself (at around the 29 minute mark). They even talk briefly about the minimalism involved in writing Drunk Hulk on Twitter, something I've been talking quite a bit about recently in different interviews.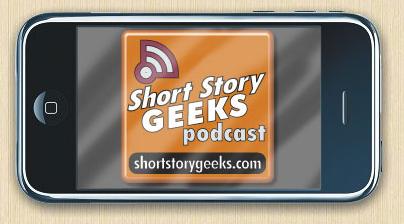 This podcast looks like it has some potential, especially if they deal with some of their technical difficulties (a poor microphone made some of the listening a little unpleasant). I'll certainly be keeping an ear open for these guys.
If you're a lover of short stories (who isn't?), give this a download.